BMW 3: Vehicle Sound Generator (VSG)
In the G20 PHEV an acoustic protection for pedestrians is used as standard. To protect pedestrians a distinctive sound created specially for electric BMW models is generated during electric driving.
In comparison with the predecessor model, this is no longer a K CAN3 control unit with integrated loudspeaker. The VSG control unit has been integrated into the Receiver Audio Module (RAM), which is therefore also responsible for actuation of the VSG loudspeakers.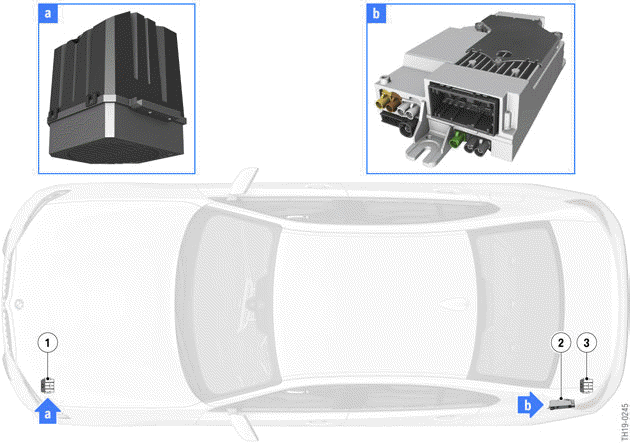 G20 PHEV, Vehicle Sound Generator
VSG front loudspeaker
Receiver Audio Module (RAM)
VSG rear loudspeaker
When stationary and when driving up to approximately 18 mph (30 km/h), the RAM generates artificial engine noise via the VSG loudspeakers which gradually becomes quieter as the speed increases. The engine noise is the same when driving forwards and reversing.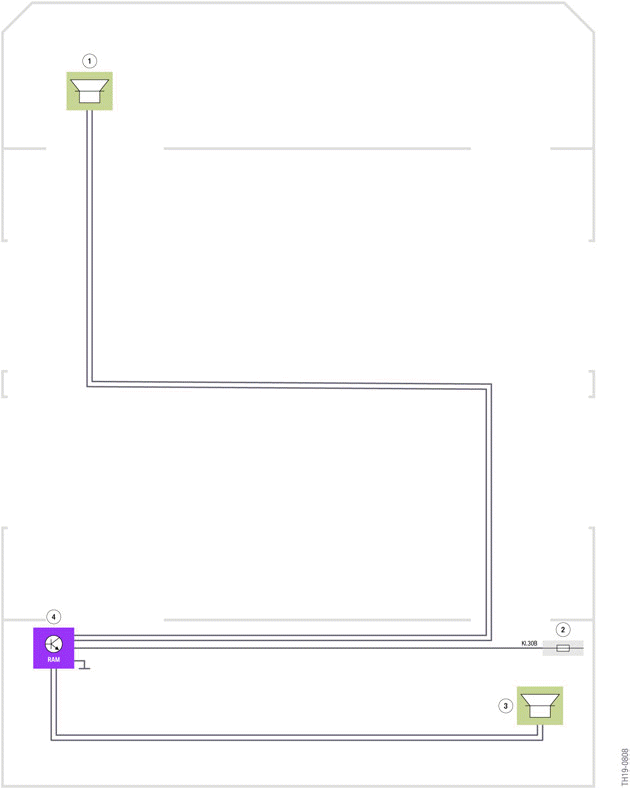 System wiring diagram for Vehicle Sound Generator (US version)
VSG front loudspeaker
Fuse for rear right power distribution box
VSG rear loudspeaker
Receiver Audio Module (RAM)
Due to legal requirements, the VSG is installed in every vehicle that has a purely electric drive.
Deactivation of the function via the iDrive menu is no longer possible.
READ NEXT:
It was necessary to adapt the IHKA to enable activation of the electric A/C compressor (EKK) in all operating conditions. The electric A/C compressor control unit communicates with the IHKA via the
SEE MORE:
Concept Remote Software Upgrade can be used to update the software of the vehicle. Remote Software Upgrade makes new functions, functional enhancements or quality improvements available. General information BMW recommends performing the Remote Software Upgrade as soon as it becomes available. The a
Concept Stationary climate control cools or heats the car's interior prior to departure to a comfortable temperature. The system automatically cools, vents, and heats depending on the interior, external, and set temperature. Snow and ice may be removed more easily. The system starts the engine au