BMW 3: Hazard warning flashers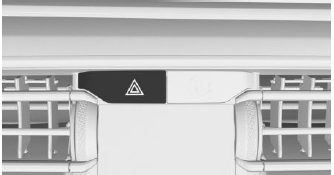 The button is located in the center console.
The red light in the button flashes when the hazard warning flashers are activated.
Warning triangle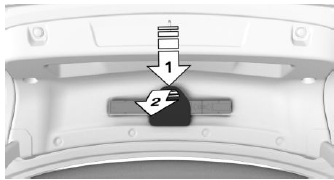 The warning triangle is located on the inside of the trunk lid.
Press on the release, arrow 1, and swivel the cover down, arrow 2.
First-aid kit
General information
Some of the articles have a limited service life.
Check the expiration dates of the contents regularly and replace any expired items promptly.
Storage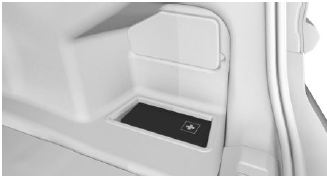 The first-aid kit is located in the right storage compartment of the cargo area.
READ NEXT:
Concept Contact the BMW Group Roadside Assistance if assistance is needed in the event of a breakdown. General information In the event of a breakdown, data on the vehicle's condition is transmitted t
Concept BMW Group Accident Assistance can be contacted if assistance is needed in the event of an accident. General information If the vehicle sensors detect a minor to moderately severe accident, whi
Intelligent emergency call Concept In case of an emergency, an Emergency Request can be triggered automatically by the system or manually. General information Only press the SOS button in an emergency
SEE MORE:
General information The total load of all sockets must not exceed 140 watts at 12 volts. Do not damage the socket by using non-compatible connectors. Safety information Warning Devices and cables in the unfolding area of the airbags, such as portable navigation devices, can hinder the unfolding of
In order to reduce fuel consumption and CO2 emissions, high-charged engines are used, the number of cylinders is reduced and the drivable speeds are lowered. However, with these measures the torsional vibrations of the crankshaft are increased as a result of the acceleration during the work cycle