BMW 3: DSC Dynamic Stability Control
Concept
Within the physical limits, the system helps to keep the vehicle on a steady course by reducing engine speed and by braking the individual wheels.
General information
DSC detects the following unstable driving conditions, for instance:
Fishtailing, which can lead to oversteering.
Loss of traction of the front wheels, which can lead to understeering.
Safety information
Warning The system cannot serve as a substitute for the driver's personal judgment in assessing the traffic conditions. Based on the limits of the system, it cannot independently react to all traffic situations. There is a risk of accident. Adjust driving style to traffic conditions. Watch traffic closely and actively intervene where appropriate.
Warning When driving with a roof load, for instance with roof-mounted luggage rack, the vehicle's center of gravity is higher, which increases the risk of the vehicle tipping in critical driving situations.
There may be a risk of accident or risk of damage to property. Do not deactivate DSC Dynamic Stability Control when driving with roof load.
Overview
Button in the vehicle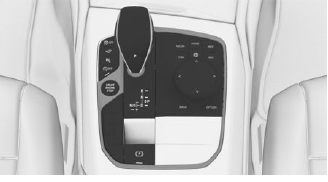 DSC OFF
Deactivating/activating DSC
General information
When DSC is deactivated, driving stability is reduced during acceleration and when driving in curves.
To increase vehicle stability, activate DSC again as soon as possible.
Deactivating DSC

Hold the button down until DSC OFF is displayed in the instrument cluster and the DSC OFF indicator light is illuminated.
Activating DSC

Press the button.
DSC OFF and the DSC OFF indicator light go out.
Display
In the instrument cluster
When DSC is deactivated, DSC OFF is displayed in the instrument cluster.
Indicator/warning lights

The indicator light lights up: DSC is deactivated.

The indicator light flashes: DSC controls the drive and braking forces.
The indicator light lights up: DSC has malfunctioned.
READ NEXT:
Concept DTC is a version of the DSC Dynamic Stability Control where forward momentum is optimized. The system ensures maximum headway on special road conditions or loose road surfaces, for instance u
Concept xDrive is the all-wheel-drive system of the vehicle. The interaction of xDrive and other suspension control systems, such as DSC Dynamic Stability Control, further optimizes traction and driv
SEE MORE:
Concept The cargo area can be enlarged by folding down the rear seat backrest. General information The rear seat backrest is divided at a ratio of 40-20-40. The side rear seat backrests and the center section can be folded down separately. The rear seat backrests can be folded down from the cargo a
Concept The integrated Universal Remote Control in the interior mirror can operate up to 3 functions of remote-controlled systems such as garage door drives, barriers, or lighting systems. General information The Integrated Universal Remote Control replaces up to 3 different hand-held transmitters.