BMW 3: Interior mirror, manually dimmable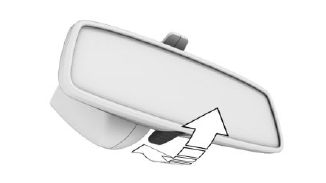 To reduce the blinding effect of the interior mirror, flip the lever forward.
Interior mirror, automatic dimming feature
General information
The interior mirror is dimmed automatically.
Photocells are used for control:
In the mirror glass.
On the back of the mirror.
Overview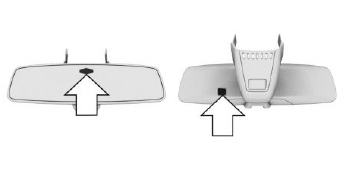 Functional requirements
Keep the photocells clean.
Do not cover the area between the interior mirror and the windshield.
READ NEXT:
Safety information Warning Steering wheel adjustments while driving can lead to unexpected steering wheel movements. Vehicle control could be lost. There is a risk of accident. Adjustng the steering
Concept The following settings can be stored and, if necessary, retrieved using the memory function: Seat position. Exterior mirror position. Height of the Head-up Display. General information Tw
Overview Front Seat heating Rear Seat heating Switching on Press the button once for each temperature level. The maximum temperature is reached when three LEDs are lit. When ECO PRO is activated
SEE MORE:
The following figures show the approach for releasing the round high-voltage connector, as used for example on the high-voltage cable from the Electrical Machine Electronics to the convenience charging electronics. Depending on the installation location, different connectors may be used. They ar
Safety switch Power windows Exterior mirror operation Central locking system Unlocking Locking Seating comfort features Memory function Lights Front fog lights Light switch Lights off Daytime running lights Parking lights Automatic headlight control Adaptive light functions