BMW 3: Steering wheel
Safety information
Warning Steering wheel adjustments while driving can lead to unexpected steering wheel movements.
Vehicle control could be lost. There is a risk of accident. Adjustng the steering wheel while the vehicle is stationary only.
Manual steering wheel adjustment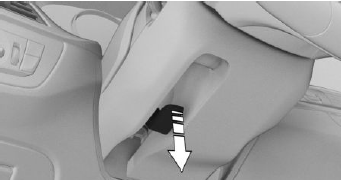 1. Fold the lever down.
2. Move the steering wheel to the preferred height and angle to suit your seating position.
3. Fold the lever back up.
Heated steering wheel
Overview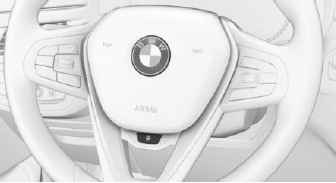 Button for heated steering wheel
Switching on/off

Press the button.
A Check Control message is displayed.
If the trip is resumed within approx. 15 minutes after an intermediate stop, the heated steering wheel activates automatically if the function was switched on at the end of the last trip.
READ NEXT:
Concept The following settings can be stored and, if necessary, retrieved using the memory function: Seat position. Exterior mirror position. Height of the Head-up Display. General information Tw
Overview Front Seat heating Rear Seat heating Switching on Press the button once for each temperature level. The maximum temperature is reached when three LEDs are lit. When ECO PRO is activated
SEE MORE:
The layout and function of the coolant pump have been revised and adapted to match the cooling concept of the B46TU/B48TU engines. Coolant pump Pressure relief valve closed (pressure < 2.2 bar / 32 psi) Pressure relief valve opened (pressure > 2.2 bar /
Concept Using this system, a desired speed can be adjusted using the buttons on the steering wheel. The system maintains the desired speed. The system accelerates and brakes automatically as needed. General information Depending on the vehicle setting, the cruise control settings may change under c