BMW 3: Controller
General information
The buttons can be used to open the menus directly.
The Controller can be used to select menu items and enter the settings.
Some iDrive functions can be operated using the touchpad on the Controller.
Operation
Turn to switch between menu items, for example.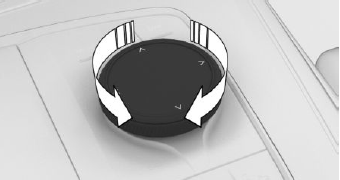 Press to select a menu item, for example.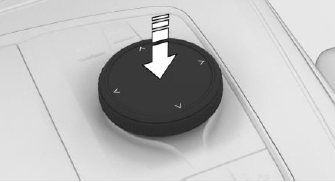 Tilt in four directions to switch between displays, for example.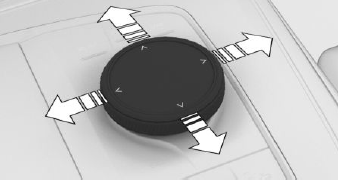 Buttons on the Controller

Opens the main menu.

Opens the Apps menu.

Opens the Communication menu.

Opens the Media/Radio menu.

Opens destination input menu for navigation.

Opens navigation map.

Opens the previous display.

Opens the Options menu.
READ NEXT:
Opening the main menu Press the button. The main menu is displayed. Selecting a menu Selecting menu items 1. Turn the Controller until the desired menu item is highlighted. 2. Press the Controller.
General information Some iDrive functions can be operated using the touchpad on the Controller. Selecting functions Via iDrive: 1. "CAR". 2. "Settings". 3. "General settings". 4. "Touchpad". 5. Se
General information The Control Display is equipped with a touchscreen. You can tap on menu items and widgets. Touch the screen with your fingers. Do not use any objects. Opening the main menu Tap o
SEE MORE:
It is not permitted to simultaneously charge the high-voltage battery unit and fill the fuel tank When the charging cable is connected, do not fill the fuel tank and keep a safe distance from highly flammable materials. Otherwise, in the event of an improper connection or if the charging cable
Button in the vehicle Intelligent Safety Radar sensors The radar sensors are located in the rear bumper. Always keep the bumper in the area of the radar sensors clean and unobstructed. Switching on/off Switching on automatically Blind spot collision warning is automatically activated after depart