BMW 3: High beams, headlight flasher, turn signal
High beams, headlight flasher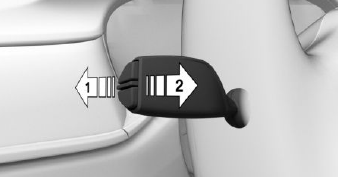 Push the lever forward or pull it backward.
Turn signal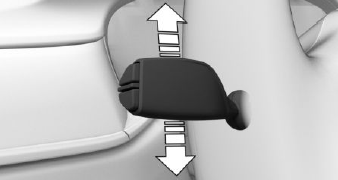 On: press the lever past the resistance point.
Off: press the lever past the resistance point in the opposite direction.
Triple turn signal activation: lightly tap the lever up or down.
Brief signaling: press the lever to the resistance point and hold it there for as long as you want the turn signal to flash.
Lights and lighting
Light functions

Front fog lights.

Lights off.
Daytime running lights.

Parking lights.

Automatic headlight control.
Adaptive light functions.

Low beams.

Instrument lighting.

Right roadside parking light.

Left roadside parking light.
READ NEXT:
Switching the wipers on/off and brief wipe Switching on Press the lever up until the desired position is reached. Resting position of the wipers: position 0. Rain sensor: position 1. Normal wiper
Automatic climate control Temperature. Recirculated-air mode. Maximum cooling. AUTO program. Air distribution, manual. Switching off. Defrost and defog the windshield. Rear window defroster.
Refueling Fuel cap 1. To open the fuel filler flap, press on the rear edge, arrow. The fuel filler flap opens. 2. Turn the fuel cap counterclockwise. 3. Place the fuel cap in the bracket attached to
SEE MORE:
Brightness and contrast can be adjusted with Surround View or Panorama View switched on. Via iDrive: 1. Move the Controller to the right, if needed. 2. "Camera image" 3. "Brightness" "Contrast" 4. Set the desired value. Functional limitations The system can be used only to a limited extent
General information The technical data and specifications in the Owner's Manual are used as guidance values. The vehicle-specific data can deviate from this, for instance due to the selected special equipment, country version or country-specific measurement method. Detailed values can be found in t